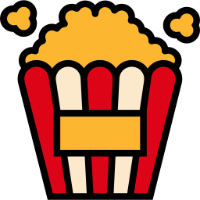 About This Club
All things movies. Discussions/Reviews/Etc
What's new in this club

Scary movies these days make me sleep

ana posted a topic in Cinema Club's Movie Discussions

Can I get some favorite movies in the thread ? My all time favorites is the Lord of the Rings trilogy

ana replied to sam's topic in Cinema Club's Movie Discussions

New conjuring movie it was okay more story not much scary kinda wanted a lot of scary but that's okay

I finished watching a show called "The Boys". Its very gory and I will admit, it had more nudity than I was expecting, but nonetheless it was action packed.

Watch anything recently? I watched "The Conjuring: The Devil Made Me Do It" a couple days ago. Was pretty good. I expected much scarier based on what I've seen online but it didn't feel spooky.

Good concept but pretty bad execution. It was fun to watch but I think they really could have done so much better.

i think theres two ways you could see the movie. personally, i enjoyed it because of the references and considering i grew up playing mortal kombat etc... I think they could have added more since as a normal person with no past knowledge of the characters and what is going on, it just seems kinda bland. imo a 6/10

same here they like worked their way around not putting it in, was weird

ya I dident like the fact that the mortal kombat tournament wasent even in the movie

I like it but I thought it was very anticlimactic tbh. Thought there could be more to it. And yeah i'm pretty sure it's going to be more movies based off the ending, then again all depends on the outcome

I want to know others thoughts on the newest MK movie also is there gonna be 4 more?

Watched this movie with amelia and I liked it but I found it weird/disturbing towards the end. I think everyone knows what part it is I'm talking about. The part where he literally finds out he's adopted and that literally made me feel really bad about laughing lmao. 8/10 in my books. But tbh I wouldn't recommend to anyone with a sensitive heart as this movie likes to make you feel disturbed. Again 8/10. Anyone else like this movie as much as I did?

I saw that not too long ago, Such a good movie.

Whenever a forum bar is made and is sent to me

If you are in the Cinema club you now have a new forum bar! If your bar isn't shown, just go to your profile and it will update.

ana replied to Alex's topic in Cinema Club's Movie Reviews

I've been wanting to watch this, I was recommended it. If you liked this show you should checkout His House on netflix. It has kinda the same vibes!

Isnt a movie but still great nonetheless, I recently watched Them with Garrett and some other members of the community and Wow. This show takes place in the mid 50s in east Compton. It follows a black family as they move into a predominantly white neighborhood, this show brings up themes of racism, sexual abuse and harassment and the mistreatment of black people in the early 1900s. This is a must watch if you're into slow burn horror media, if you enjoyed "Get out" and "Us" you should 100% check this out. I give this a 5/5 stars.

https://www.imdb.com/title/tt6292852/ I give this movie a 3/5 It's an interesting concept and I love the space type vibes the movie has. The ending and how things started to progress could have been played out. I enjoyed the movie but I wish they had taken it in a different direction.

ana posted a topic in Cinema Club's Movie Reviews

8/10 Definitely enjoyed it, better than the initial Justice League. It should have been released instead just in terms of a lot of missing pieces that make more sense. Along with a lot to add on to for future movies for DC, DC to me has been disappointing when comparing it to the Marvel Universe but this definitely is better.